Monday, September 6, 2021
Monday, September 6, 2021
Monday, September 6, 2021
Monday, September 6, 2021
Monday, September 6, 2021
Monday, December 13, 2021
Monday, December 13, 2021
Monday, December 13, 2021
Monday, December 13, 2021
ELEMENTARY NEWS
Introducing Mr. Kirkland Williams
Posted: November 10, 2014
Pictured next to Rob Bickham is Mr. Kirkland Williams, our new PRCS Plant Manager. Let's give him a warm PRCS welcome.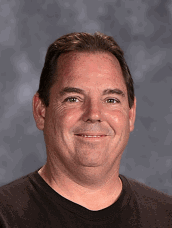 Congratulations Rob Bickam!
Posted: October 6, 2014
I have to share wonderful news with you! Our amazing plant manager Rob Bickham is being promoted! While we are very happy for Rob, we will be sad to see him leave PRCS. He is a huge part of our school family and we will miss him.
Introducing Howl E, our New School Mascot!
Posted: October 9, 2014
Howl E, the new PRCS mascot made his first appearance at the THINK Assembly yesterday. We thank our PTA for their contribution!
Look for Howl E at next Friday's Family Bingo Night and future events.
Great Ways to Give Back to PRCS With Everyday Shopping!
Posted: October 6, 2014
Exciting new opportunities to give back with your every day shopping is now available. Learn more about the fantastic AMAZON ASSOCIATES program and other great new programs.
Mrs. Chu is Honored
Posted: September 9, 2014
The Walk of Hearts Foundation is recognizing Mrs. Chu for her dedication to excellence in education. The ceremony unveiling her plaque embedded in the sidewlk in downtown Canoga Park will occur on Sunday, September 28. Please join us in congratulating Mrs. Chu for this achievement.
Principal Melvin Travels to S. Korea
Summer 2014
This past summer, our very own Principal Melvin travelled to South Korea. It was her first trip and she marveled in a culture that is important to PRCS families.
PRCS Adopts a Uniform Policy
Summer 2014
PRCS adopted a mandatory uniform policy this year to ensure that the focus remains on education..